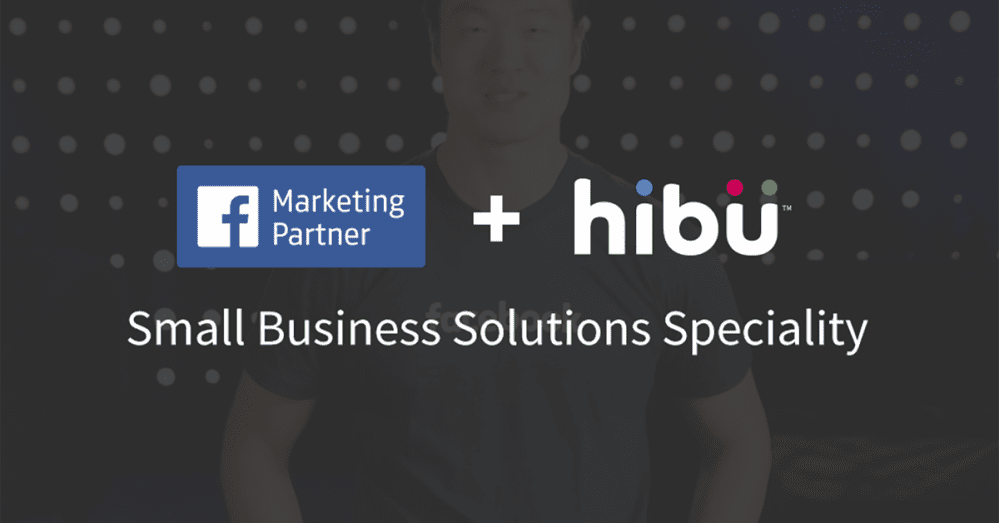 What Hibu's partnership with Facebook means for your small business
Working exclusively with small businesses across the U.S., it can be easy to forget that Hibu has some pretty powerful friends too — like Facebook, who we've partnered with since 2016.
See everything Facebook has to say about partnering with Hibu to work with local businesses as part of the Facebook's Small Business Solutions program.
[Video Transcript]
Hi! My name is Mike Lee, and I'm part of the Facebook Marketing Partners team. I lead our small Business Solutions program, working closely with our partners like Hibu to help small businesses around the country find an advertising solution that works for them.
In this new mobile economy, Facebook has become the premier mobile solution for businesses both large and small. Seventy percent of our two billion users are connected to a small business on Facebook. This includes many of your current and future customers. We want to help you reach them to drive results for your business through Facebook advertising. This is why we created the small business solution specialty to help SMBs who are looking for someone with expertise to manage their social presence and paid advertising campaigns.
When you see a company with a small business solutions badge like Hibu, you can be assured that they have the experience, up-to-date knowledge and service team to get to know your business… understand your marketing needs… and tailor a Facebook campaign to meet those needs, all while utilizing our marketing best practices.
Hibu has been a Facebook Marketing Partner since 2016. They were one of the first companies we partnered with to build a joint solution that brings the best of what a Facebook campaign can offer your small business combined with their market expertise and reputation for customer service.
At Facebook, we believe small and medium businesses are the backbone to our global economy and are excited by the opportunities you can unlock with our small business solutions partner, Hibu.
It's time to get social. Take the first step by asking for your free consultation with one of Hibu's digital marketing specialists — you'll be surprised how easily we can turn social media into social marketing for your small business.