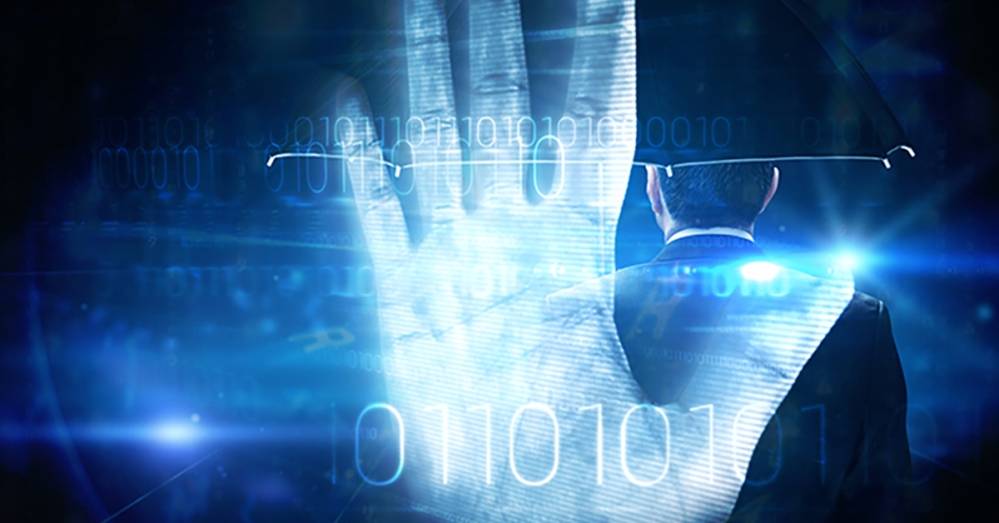 WARNING: Beware of "Click Fraud"
A Cautionary Update on "Click Fraud" and the Importance of Choosing Your Digital Advertising Provider Wisely.
Digital advertising, like Display Advertising and Pay-Per-Click (PPC) ad campaigns, has become one of the most important ways businesses reach prospects and customers. As consumers increasingly move away from magazines and newspapers, they're using their computers, phones and tablets, to help them research purchasing decisions – whether they're looking for information on a national brand or a 'mom-and-pop' shop.
Digital ad campaigns are great because they can build increased brand awareness, drive additional traffic to a business' website and social media pages, and provide businesses with qualified leads from interested local consumers.
But now some unscrupulous advertisers or publishers are turning the simple benefit of PPC and Display Advertising into a digital dilemma by flooding the net with counterfeit clicks for their own personal benefit. From Bloomberg Business to Ad Adage, many well-respected publications have taken notice and written extensively about "click fraud" and the negative impact it can have.
"CLICK FRAUD": a growing concern in digital advertising
It's reached a point where many businesses are hesitating to run a Search Marketing Pay-Per-Click or Display Advertising campaign out of fear they won't receive a proper return on their investment – especially if they're trying to do it themselves. As a result, it's more and more imperative that small to medium-sized businesses have their digital advertising handled by an accredited partner – preferably, one with direct partnerships, like hibu, with industry leading providers and platforms, like Google, Bing, and Facebook.
CLICK FRAUD: What is it?
Click Fraud is defined as a type of digital advertising deception that occurs when a person or computer program imitates a legitimate user by clicking (or fake-clicking) on an ad just to generate a charge — without having any actual interest in what the ad is selling.
Advertisers who engage in click fraud usually fall into one of two categories:
Competitor attacks – these are people trying to harm their competitors by driving up ad costs and quickly using up the competitor's advertising budget. This also gives the fraudulent-clicker greater access to prime ad placements.
Fraudulent Ad publishers – clicking on the ads displayed on their own websites to generate more revenue for themselves.

It takes a trained, watchful eye to carefully monitor and identify potential click fraud – and the average small-business owner doesn't have the time or the know-how to watch over their ad campaigns all day long. But, business owners who handle their own digital advertising are not the only ones who run into this type of activity – many digital advertising providers, are also plagued by the impact of this type of "tainted" ad traffic, which dilutes the value they bring to their customers.
That's why local businesses need to work with professionals, like hibu, who have direct accredited partnerships with industry leaders like Google, in order to receive the maximum value on every dollar they spend on any type of digital advertising.
Here's how we — hibu together with our vendors — aggressively work to prevent click fraud for Search Marketing and Display Advertising campaigns we run on behalf of our clients:
SEARCH MARKETING: Making Sure You Get the Most Valid Clicks
At hibu, we've partnered with the industry leaders in Search Marketing Pay-Per-Click Advertising. Trust and reputation are paramount in the digital advertising industry in order to maintain and protect their reputations, and to ensure clients' results, Google, Yahoo! and Bing have developed and implemented sophisticated anti-click fraud processes to prevent suspicious activity.
hibu's partners identify and resolve click fraud for our clients in two major ways:
Proactive filtering: Filters analyze ad traffic and click patterns, looking for any indication of any fraudulent activity. Clicks coming from known offenders or invalid sources (like human-imitating programs) are automatically discarded from your costs and performance results. This allows us to deliver the highest quality of traffic for every dollar a small business owner spends by eliminating worthless or low-quality traffic.
Offline analysis: Automated tools analyze search algorithms on a deeper level, sometimes paired with detailed human analysis. Our Search Analysts also constantly monitor each PPC campaigns on-going performance to identify any inconsistencies that could indicate if there are any performance issues and quickly put a resolution in place.

DISPLAY ADVERTISING: Delivering Quality Impressions to Your Target Audience
hibu's Display Advertising campaigns also have sophisticated processes in place to ensure we are delivering top quality impressions to your relevant target audience. Much like Search campaigns, hibu's Display campaigns leverage special "Real Time Bidding" technology, which allows us to systematically monitor any suspicious click activity. hibu's quality assurance policies include:
"White List of Sites": hibu Display only allows ads to be shown on our White List of premium websites – these are sites with quality content and sizeable audiences. Ads are never shown on lesser sites or things like remnant networks, long-tail blogs, etc. This allows us to target and reach your local audience, precisely the people who are looking for a business like yours.
Monitoring of Click-Through Rates: We regularly monitor Click Thru Rates (CTR's) to ensure that ad impressions are driving value to all of our clients. Average CTRs for hibu Display Ads are approximately 0.20% – well above industry average for premium display products.
"Bot" Detection: Both hibu and the ad servers we use have processes in place to detect and reject fraudulent or non-human clicks, including detecting bots and removing sites which have too many invalid traffic sources. We also detect recurring clicks from the same user/device and reject extra clicks (and suppress future clicks from that user/device) after being deemed fraudulent.

Be sure your Search Pay-Per-Click and Display advertising campaigns are safe from fraud
If you have a hibu Search Marketing or hibu Display Advertising campaign, you know you're safe. If you don't have a hibu campaign, call us now at 855-771-7858 or let us know a good time to talk. A solid, effective, safe campaign should be a central part of your digital marketing – let's work together to make it a campaign you can trust to work the way it should.