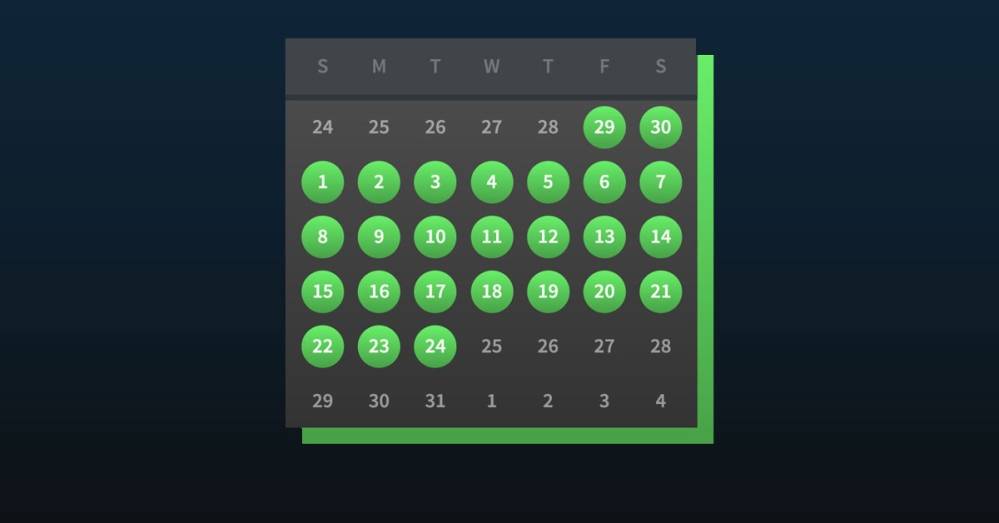 How can your local business make the most of the shorter holiday season?
Less time doesn't have to mean fewer opportunities
This year, there are just 26 days between Black Friday and Christmas Day. That's six fewer days — and one less weekend — than last year. Not only does that mean fewer weekends for holiday parties, it means your customers have less time to shop.
If you don't want to let this shortened holiday shopping season cut into your bottom line, you've got to make every day count! Here are four ways your business can make the most of a short season:

1. Start Early
Let's get the obvious out of the way; you need to get started early. Like, "right after you finish reading this" early. Don't wait! It's better to start communicating any of your deals now, as opposed to waiting until Black Friday or later.
Holiday shoppers will no doubt do research for deals on the gifts they're looking for, so make it easy for them to find your offers by putting them out there early and often.
If you don't have any deals you can offer, focus your messaging on the benefits your products or service provide — the value they're getting for their money should be clear and undeniable.

2. Close the deal with last-minute shoppers
Currently, only about one in three Americans are even aware that there's a much shorter shopping season this year. Because of the shorter calendar, it will become more crucial than ever for you to be able to convert holiday shopping procrastinators quickly.
If you offer free or fast shipping, highlight that! Those options can help you cut through the noise and stand out with last-minute shoppers.
Consumers have become accustomed to getting both fast and free shipping (thanks a lot Amazon). And while that may be feasible for the big guys, doing both might not exactly work for you. If you have to choose between sending it fast or sending it free, research shows that you should choose free shipping.
And if your business can't afford to offer free shipping on all of its holiday orders, circle "Free Shipping Day (Dec. 17)" on your calendar and try to capitalize on your customers' expectations for just that day.

3. Master mobile
With the shortened holiday shopping window, shoppers will be on the lookout for gifts while they're on the go. Now's the time to take advantage of the most important devices in your customer's holiday purchase journey — their mobile phone or tablet.
Make sure your website is optimized to look great on all mobile devices. Don't leave money on the table because people can't easily navigate and engage with your site. And don't stop there, you're going to need more than a mobile-optimized website to take advantage of all the opportunities that will pop up this season.
If you have a brick and mortar location, potential customers will be searching online for information about your business. You need to be sure that your listings are accurate and up to date. Are you changing your hours for the holidays? Make sure your listings reflect that crucial information.

4. Don't get tunnel vision
With the frantic rush to make the most of the season, most business owners will be hyper-focused on generating immediate holiday sales and then relaxing after the holidays are over. But the smart ones will also be keeping an eye on post-holiday opportunities. That's because there's a huge opportunity for you to convert holiday buyers into year-round buyers.
With a shorter shopping period, the weeks after the holidays can be the perfect time to launch new promotions and messaging to nurture your new customers. And as a bonus, with fewer advertisers competing for eyeballs after the holidays, this time can be an excellent opportunity for your business to stand out and drive efficient reach and results.
The shortened holiday season is an obvious challenge for small businesses. But with the right strategies in place, it also means there are many opportunities for your business to have a successful season.