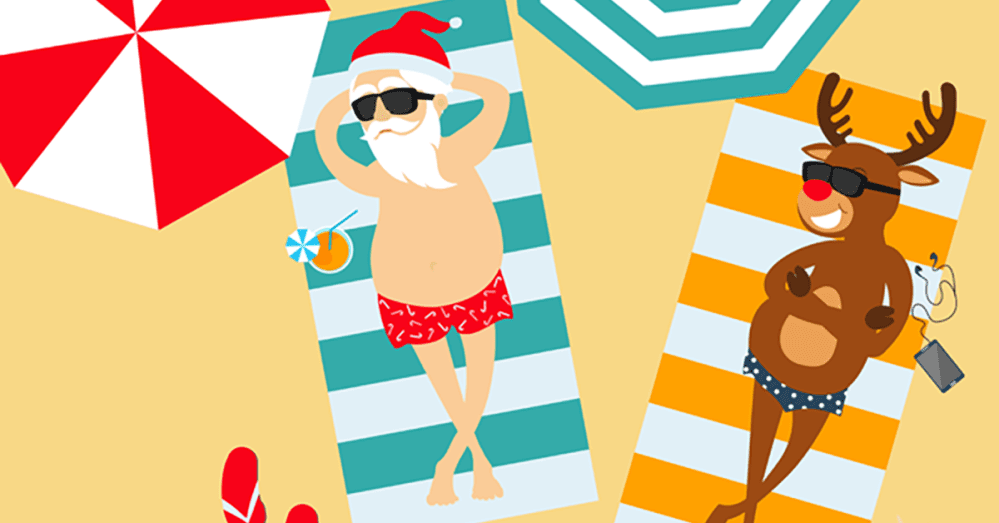 5 things to do this summer to maximize winter holiday revenue
It's the middle of the summer. Half the country is getting hit with a heat wave, and the summer season is in full swing… so, it's the perfect time to start thinking about the Holidays! Yes, those holidays – the ones at the end of the year.
The time to start business-holiday planning is now!
If you think about it, there are less than 100 days until Black Friday (give or take), and by then the marketing opportunities the holidays bring will be lost for another year – if you don't act now. Make this the year you truly take advantage of the holiday spending spree.
Here are 5 things you can be doing now to make sure your business is ready to turn up the heat this holiday season…

Start building your social media – When the holidays get here, you're going to want to be able to use social to spread the word about all the marketing efforts you have going on over the holidays. Start building followers now – put a message on your receipts or invoices, put a sign by the register, and simply ask people to follow you.

Review and repair your online reviews – When people start shopping this holiday season, they're going to be comparing reviews – yours to your competitors'. Now is the time to take steps to start flooding the Web with positive reviews – and taking steps to turn negative reviews into positive customer interactions – those can become your most powerful positive reviews. (Not to turn this post into a pitch, but Hibu can help you ramp up and clean up your reviews.)

Make plans to celebrate every "holiday" – Black Friday, Small Business Saturday, Cyber Monday – Your business should celebrate all three. Pretend you're in retail (if you're not) – too many businesses in the service industry fail to do simple things like offering Black Friday Specials or Cyber Monday Deals. (If you have a Hibu Website, talk to us about adding a holiday-themed call-to-action on your site to drive people to your form or to the phone.)

Ask for emails in exchange for special deals – You should have an email address for every customer you come in contact with — and if you don't already, now is the time to start building your list. Then as the holidays approach, email your customers about your marketing specials. (Professional tip: remember to let your customers know that their friends can get the special deal, too… simply by filling out the form on your website…which is the perfect place to capture more email addresses!)

Give something away as a "gift" – Everyone loves getting gifts on the holidays, it's the easiest thing in the world to rewrap a small product or service into a small gift. Take something you routinely offer – a free estimate, a free upgrade, a "valued-customer" discount – and turn it into your FREE Holiday Gift to your customers. Of course, to really do this right, you need to promote your gift on your website, your social media, and in ads across the Web, as well as in emails, in-store and/or on-site estimates.

These are small things you can do this summer that can help you have hot winter sales. Start working today for a happier holiday season this year!