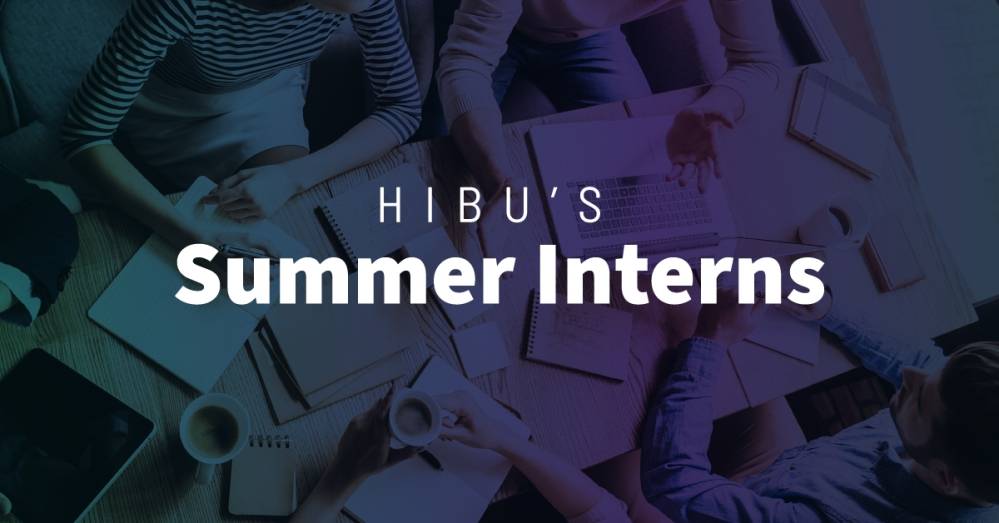 Recognizing Hibu's Summer Interns
Get to know our summer interns and the work they've been doing with our Product, Go To Market and Marketing teams this year.
Thomas Gibbs, Digital Product Intern
Computer Engineering major at Virginia Tech
"Hi, my name is Thomas Gibbs, and I am a Digital Product Summer Intern at Hibu. At the end of the summer, I will be entering my sophomore year of college at Virginia Tech, studying Computer Engineering. This summer, I will be working with the Product team creating efficient websites for our clients and ensuring that they have good placement when searched on google. I am most excited for the opportunity to work in a professional environment, and I hope to gain experience using Office tools, like Excel and Outlook."
Cameron Opkis, Go To Market Intern
Marketing major at The University of Northern Iowa
"My name is Cameron Opkis, and will be a junior at the University of Northern Iowa in Cedar Falls, Iowa. I am a Marketing Major with an emphasis in Advertising & Digital Media, and a minor in Psychology. My internship role at Hibu is under the Go To Market Team where I collect and analyze advertising data and spending to create Solution Success Stories based on cost per leads. I hope to learn more about marketing analytics and how to effectively manage data from clients."
Gwen Wiener, Marketing Intern
Graphic and Interactive Design major at Temple Tyler School of Art and Architecture
"My name is Gwen Wiener and I am a rising junior at Temple University. I am majoring in Graphic and Interactive Design at Tyler School of Art and Architecture while pursing a minor in Digital Marketing at Fox School of Business. I could not be more grateful for being given the opportunity to join the Hibu Marketing Team as a Digital Design Intern. There are two main projects I will be working on this summer- ResourceSpace Collection Creation and the Vertical Solutions Image Library. ResourceSpace is Open Source Digital Asset Management (DAM) software that I have been uploading hundreds of files to from over twenty different client verticals in order to provide brand and design consistency. This allows not only Hibu Marketing Team members, but other employees across different departments an organized, efficient way to share creative assets. For the Image Library, I will be creating image assets, such as website mockups, display ads, social ads, customer reviews, and dashboard examples, which eventually will be added to a larger montage that represent Hibu's products and solutions for the top client verticals the company serves. I look forward to further developing my skill set and learning more about how the Hibu Marketing Team functions!"