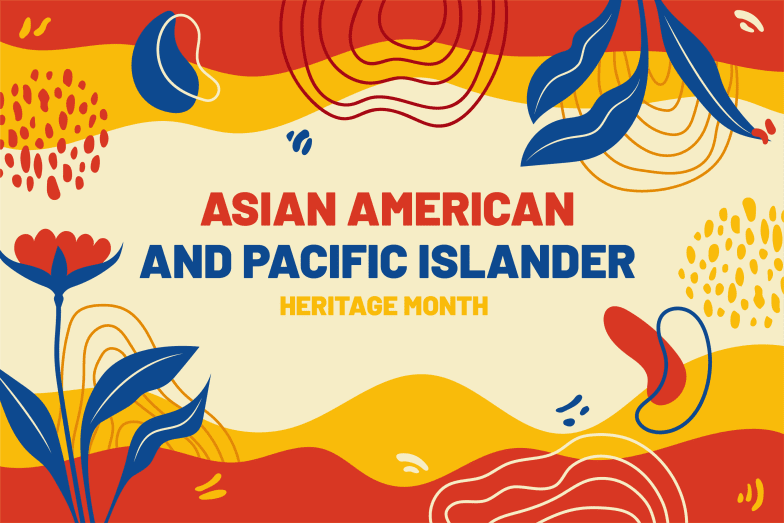 Celebrating Asian American & Pacific Islander Heritage Month
Join us as we recognize the wide-ranging contributions of Asian and Pacific Island Americans who have had a lasting impact on America's science and technology.
2023
Guy Kawasaki

Guy Kawasaki is the Chief Evangelist at Canva, but he is also an entrepreneur, marketer, author, and innovator who shares his vast knowledge with listeners weekly on the Remarkable People Podcast .
Prior to Canva, Kawasaki was the chief evangelist of Apple, a brand ambassador for Mercedes-Benz, and a trustee of the Wikimedia Foundation. He has also written 15 books, including Wise Guy, The Art of the Start 2.0, The Art of Social Media, and Enchantment. He has no shortage of expertise to share.

Yamini Rangan

Yamini Rangan is the current CEO at HubSpot. Rangan has dedicated a large part of her 20+ year career to sales strategy and reducing friction for the customer by helping organizations such as Dropbox, Workday, and SAP by helping embed customer focus into their cultures, while also multiplying revenue and scaling sales.

Eric Toda
Eric Toda is a marketing executive and angel investor known for building competitive brands. He is currently the global head of social at Meta, but previously built brands at Gap, Airbnb, Snapchat, and Nike.
Goldie Chan
Goldie Chan is a global keynote speaker, personal branding and social strategist, and top LinkedIn video creator. Her series #DailyGoldie is considered the longest-running LinkedIn show (earning over 7 million views) and she has forayed into running the #LinkedInCreators and #WomenOnLinkedIn communities on the platform.
Nainoa Thompson
Native Hawaiian master navigator Nainoa Thompson combined traditional wayfinding principles and modern science to develop the star compass, a conceptual direction system, in 1980.
Unlike a physical compass, Thompson's invention is a mental construct for navigation that allows navigators to orient themselves by identifying the position of the stars as they rise and set.
In 1992, Thompson began training new Hawaiian navigators to preserve tradition and pass on the knowledge to future generations.

2022
Dr. Anita Goel, MD Ph.D

Dr. Anita Goel, MD Ph.D, is a Harvard-MIT-Stanford trained Physicist, Physician, pioneering scientist, and visionary in the emerging field of Nanobiophysics – a new science at the convergence of physics, nanotechnology, and biomedicine. She was named one of the "World's Most Influential Visionaries in Biotech" by Scientific American.
Ajay Bhatt

In 1994, Bhatt and his team created Universal Series Bus (USB) technology, allowing users to connect different components to computers without extra hassle. The USB hub serves as a "translator" for various devices, making it easier for computers to understand different commands. Intel made the technology open and royalty-free, and Bhatt believed they had every right to do so — even though it meant that he didn't get rich off his invention. "I don't do these things for money," he said. "I did this to bring about change, and it's not very often that somebody gets a chance to bring about this big a change."
Komal Mangtani

Komal Mangtani is an Indian American Internet technology engineer and a senior director at Uber. Previously, she served as vice president of engineering at Box. An acknowledged leader in developing large scale engineering culture, developing technical innovation that accelerates the speed of business. Currently, she serves on the board of Women Who Code and led Uber's $1.2 billion donation to increase access to computer science. Business Insider named her as one of most powerful female engineers of 2017.
Ching Wan Tang PhD

Ching Wan Tang PhD and Steven Van Slyke were working at the Eastman Kodak Company together in 1987 when they invented the organic light-emitting diode (OLED). It produces a more vibrant display than LCD, provides higher contrast and does not require a backlight. Major companies like Apple, Samsung, Sony and LG now use this technology to make phones, TVs, tablets and smartwatches smaller, thinner and lighter. Dr. Tang is named on 84 patents and was inducted into the National Inventors Hall of Fame in 2018. Since 2013, he has been teaching at the Hong Kong University of Science and Technology as the IAS Bank of East Asia Professor.
Chien-Shiung Wu

Chien-Shiung Wu was a Chinese American particle and experimental physicist who made significant contributions in the fields of nuclear and particle physics. Wu worked on the Manhattan Project, where she helped develop the process for separating uranium into uranium-235 and uranium-238 isotopes by gaseous diffusion. She also developed improved Geiger counters for measuring nuclear radiation levels. Her awards include the National Medal of Science, the Comstock Prize, and the first honorary doctorate awarded to a woman at Princeton University.
Alex Chung

Alex Chung has had an extremely varied career in computer innovation. From his first job at Intel as a hardware engineer and an early architect of interactive television, he then joined with friends to start the world's largest CD trading company, Switchouse. He's directed music videos at MTV, designed a TV for GE, created a startup called The Fridge, a private social network that was acquired by Google, and he served as the VP of Technology at Artspace, a leading ecommerce destination for contemporary art. Most recently, he was a hacker-in-residence at Betaworks where he launched Giphy, the largest repository of animated GIFs. He was named on Business Insider's Top 25 most influential technologists in New York, Fast Company's most creative people in business, Ad Age's 50 most creative people of 2016.
2021
Brian Lee

An American entrepreneur who co-founded Legalzoom.com, ShoeDazzle.com, and The Honest Company.
Reshma Saujani

An American lawyer and politician, and the founder of the tech organization Girls Who Code. She was previously the Deputy Public Advocate at the Office of the New York City Public Advocate.
Steve Chen

A Taiwanese American Internet entrepreneur who is one of the cofounders and previous Chief Technology Officer of the video-sharing website YouTube.
Bobby Murphy

A Filipino American Internet entrepreneur and software engineer, he is the co-founder and the CTO of the American multinational technology and social media company Snap Inc., which he created (as Snapchat Inc.).
Lorrissa Horton

Vice President and General Manager of Webex Teams in the Team Collaboration Group (TCG) at Cisco.