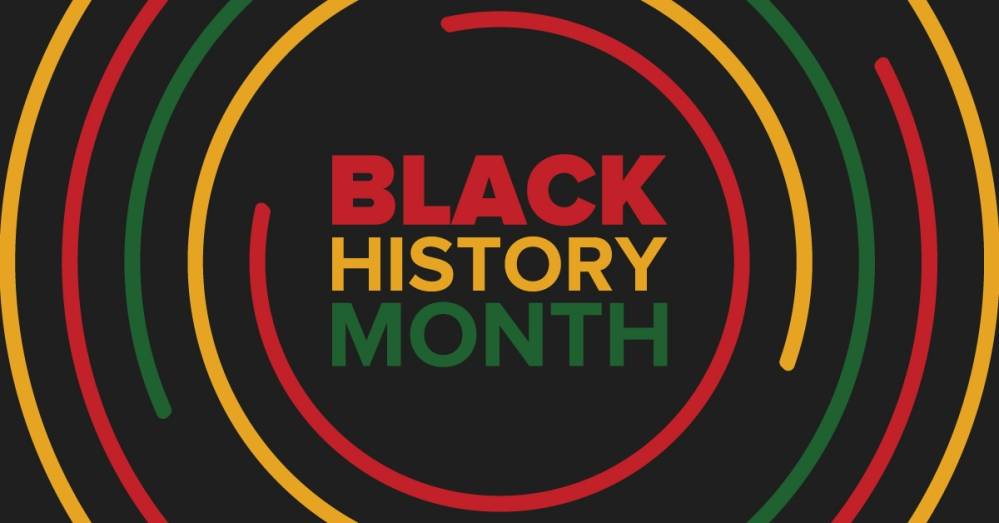 Celebrating Black History Month
At Hibu, one way we're celebrating Black History Month is by spotlighting African-Americans who have made significant contributions to science, technology, business and more.
2023
Emmit McHenry
Emmit J. McHenry is the founder, chairman, and CEO of Network Solutions, Inc., one of the early leading Internet domain services providers.
A true pioneer of the internet as we know it, Emmit McHenry is behind the registry of the .com extension that is synonymous with a website domain. He created a complex computer code whereby ordinary people can now surf the web or have e-mails without having to study computer science.
Lisa Gelobter
Lisa Gelobter has been integrally involved with the advent of several pioneering internet technologies, including Shockwave, the genesis of animation on the web, and the emergence of online video by way of Brightcove, Joost, and The FeedRoom.
Previously, Lisa was the Interim Head of Digital for BET Networks and ran their Technology, Product and Business Operations. She was also a member of the senior management team for the launch of Hulu.
Mark Dean
What would we do without our computers, phones, and tablets? We owe a big thanks to computer scientist and engineer Mark Dean for helping lay the foundation for the digital age. He helped develop the IBM PC and the ISA system bus, which enables plug-ins such as disk drives and printers to connect to personal computers. Dean holds three of IBM's nine original patents and led the team that created the first gigahertz chip.
Madam C.J. Walker
Truly embodying the American entrepreneurial spirit, Madam C.J. Walker saw a problem and came up with a way to solve it and in doing so became one of America's first self-made female millionaires.
Walker experimented with homemade treatments and eventually created a formula that she called "Madame C.J. Walker's Wonderful Hair Grower" to fight against hair loss. She then promoted her hair care tips and products across the country.
Using her knack for self-promotion, she made herself one of the most famous African Americans of her time.
2022
Berry Gordy Jr.
Berry Gordy III, known professionally as Berry Gordy Jr., is a retired American record executive, record producer, songwriter, film producer and television producer. He is best known as the founder of the Motown record label and its subsidiaries, which was the highest-earning African-American business for decades.
Carol H. Williams
She gave us Secret deodorant's tagline, "Strong Enough For a Man, But Made For a Woman" and the Pillsbury Doughboy's giggle. Before becoming the owner of the largest independently-owned African American advertising agency in the US, Carol H. Williams was the first female and African American creative director and VP at Leo Burnett. She also served as senior VP at FCB San Francisco
Don Charlton
Don Charlton is the founder and CEO of Jazz, a venture-backed performance-recruiting platform that helps more than 3,000 employers optimize how and who they hire. He is a pioneer in the non-enterprise HR software space, defining the now-standard features in modern recruiting tools. Charlton is a user-experience designer turned software engineer, startup evangelist, entrepreneur, writer and public speaker.
Emma Amos
Amos's work has been exhibited internationally and is included in the collections of the Museum of Modern Art, the Wadsworth Atheneum, the New Jersey and Minnesota state museums, and the Dade County and Newark museums. She won prestigious awards and grants, and served on the Board of Governors of Skowhegan and in the National Academy Museum.
Gwendolyn Brooks
Gwendolyn Elizabeth Brooks was an American poet, author, and teacher. Her work often dealt with the personal celebrations and struggles of ordinary people in her community. She won the Pulitzer Prize for Poetry on May 1, 1950, for Annie Allen, her second poetry collection, making her the first African American to receive a Pulitzer Prize.
2021
Mary Jackson
In 1958 Mary Jackson became the first African American female engineer to work at the National Aeronautics and Space Administration (NASA). Her story is told in the inspirational film, "Hidden Figures," about a team of female African American mathematicians, including Mary Jackson, who served a vital role in helping Americans get into space during the early years of the U.S. space program. In June of 2020, NASA named the agency's Washington headquarters in her honor.
Clarence "Skip" Ellis
In 1969 Clarence "Skip" Ellis became the first Black man to earn a doctorate degree in computer science.
Guion S. Bluford
Born in Philadelphia, Pennsylvania, in 1942, Guion S. Bluford was a decorated Air Force pilot in Vietnam before joining NASA in the late 1970s. In 1983, he became the first African American to travel into space when he served as a mission specialist aboard the space shuttle Challenger.
Dr. Dre
Co-Founder of Beats Electronics LLC.. Dre (Beats) is a leading audio brand founded in 2006 by Dr. Dre and Jimmy Iovine. Through its family of premium consumer headphones, earphones and speakers, Beats has introduced an entirely new generation to the possibilities of premium sound entertainment.
2020
Khalia Braswell
Not only a user-experience engineer at Apple, Khalia founded the INTech Foundation, which is a nonprofit organization with a mission to inspire girls to innovate in the technology industry. INTech has reached over 200 minority girls across North and South Carolina by hosting one-day camps, mini-camps, and a summer camp. Khalia was listed as one of "10 Black Female Leaders in Tech to Watch" by Hackbright Academy.
Thomas Jennings
The next time you drop off your clothes at the dry cleaner, you can thank Thomas Jennings. Jennings invented a process called 'dry scouring,' a forerunner of modern dry cleaning. He patented the process in 1821, making him likely the first black person in America to receive a patent.
Many of his earnings from the invention went towards the fight for abolition. He would go on to found or support a number of charities and legal aid societies, as well as Freedom's Journal, the first black-owned newspaper in America.
Janice Bryant Howroyd
Janice Bryant Howroyd is the first African-American woman to operate a company that brings in more than $1 billion in revenue annually. She's the founder and CEO of the ActOne Group, an employment agency and consultancy firm. ActOne Group is the largest privately held, woman- and minority-owned workforce management company in the United States.
John Morton Finney
John Morton-Finney was a civil rights activist, lawyer, educator, army veteran; he earned eleven degrees and was the oldest practicing attorney in the United States for a time. He received his first law degree in 1935 from Lincoln College but he was far from done. He went on to get four more degrees in law including an L.L.B and a J.D from Indiana University. Morton-Finney continued to practice law until he was 107 years old.
2019
Marie Van Brittan Brown
While home security systems today are more advanced than ever, back in 1966 the idea for a home surveillance device seemed almost unthinkable. That was the year famous African-American inventor Marie Van Brittan Brown, and her partner Albert Brown, applied for an invention patent for a closed-circuit television security system – the forerunner to the modern home security system.
Brown's original invention, laid the foundation for later security systems that make use of many of its features such as video monitoring, remote-controlled door locks, push-button alarm triggers, instant messaging to security providers and police, as well as two-way voice communication.
John Thompson
John Thompson paved the way for African-Americans to have leadership roles in tech companies. He was the first and only African-American leader of a major technology company, Symantec. As chairman, president, and CEO, Thompson transformed the company into a multibillion-dollar world leader in Internet security products, including its popular Norton computer security software packages.
He is now the CEO of Virtual Instruments and is the only black man on Microsoft's board of directors.
Kimberly Bryant
There's no secret code here. Kimberly Bryant's goal is simple – increase the number of girls of color that innovate in the STEM (Science, Technology, Engineering, and Math) fields. Her belief is that it's "not lack of interest but lack of access" to programs and tools that teach STEM subjects that are alienating women of color.
In 2011, Bryant started Black Girls Code, an organization to provide after-school programs and workshops to young girls so they can learn and improve their skills in computer programming and coding. Check out http://www.blackgirlscode.com for more information about Kimberly's passion project.
2018
Kenneth Chenault
As proud partners of Small Business Saturday, we're especially pleased to recognize Kenneth Chenault. He was the CEO and Chairman of American Express from 2001 to 2017 — the third black CEO of a Fortune 500 company. A graduate of Harvard Law School, Chenault first joined American Express in 1981.
He has now joined Facebook's board of directors, the first African American to serve on the social media giant's board.
Chenau is also the chairman and a managing director of General Catalyst, and he serves on the boards of IBM, Procter & Gamble and non-profit groups including the Arthur Ashe Institute for Urban Health and the National Museum of African American History and Culture.
Ursula Burns
In July 2009, Ursula Burns became CEO of Xerox, becoming the first African American female CEO of a Fortune 500 company. She's the perfect story of a person starting at the bottom — she started as a summer intern with Xerox in 1980 — and working their way to the top. Shortly after becoming CEO, she purchased Applied Computer Sciences, the largest acquisition in Xerox's history. In 2015, she helped generate $18 billion in revenue, and in 2017, after six years as Xerox CEO, she stepped down after the company split into two public companies: a $7 billion business process outsourcing company, and an $11 billion document technology company.
Burns is currently chairwoman of VEON, a senior advisor to Teneo, and will join the board of the beverage company Diageo.
Bozoma Saint John
Bozoma Saint John's career path feels like a movie loaded with top-name guest stars and 5-star product placement. After graduating from Wesleyan University, Saint John worked at Spike Lee's Spike DDB and at fashion brand Ashley Stewart, where she was Vice President of Marketing. Saint John was PepsiCo's head of Music and Entertainment Marketing for almost a decade before Beats was purchased by Apple in 2014 — then she became the head of global consumer marketing for iTunes and Apple Music. After Saint John's presentation of the redesigned Apple Music during the 2016 Apple Worldwide Developers Conference, Buzzfeed wrote that she was the "coolest" person to ever take the stage at an Apple keynote.
On June 6, 2017, Saint John became Chief Brand Officer at Uber. "I don't think it's up to one person [to save Uber]," she said in a recent CNN interview. "It's not up to me. I'm gonna work my ass off to make sure that I am part of the solution."
2017
Dr. Charles Richard Drew
Ingenuity can save lives!
In the late 1930s, Drew invented a way to process and preserve blood plasma, allowing it to be stored and shipped for blood transfusions. Until then, blood was perishable and not fit for use after about a week.
Drew's invention vastly improved the efficiency of blood banks across the world and has saved countless lives in the process.
Katherine Johnson
Nicknamed "The Human Computer," Katherine Johnson is one of the "Hidden Figures" behind manned spaceflight and the quest of putting a man on the moon.
She was so well-known for her accuracy that when NASA used electronic computers for the first time to calculate astronaut John Glenn's orbit around the Earth, officials asked Johnson to verify the calculations.
Her pioneering work paved the way for women of color to work in science, technology, engineering and mathematics for generations to come.
James E. West
Can you hear us now? Thanks to James West, we bet you can.
In 1957, West went to work at Bell Labs. He and fellow scientist Gerhard M. Sessler developed an inexpensive, compact, and highly sensitive microphone, which they patented in 1962.
Today, 90% of microphones use their technology, including those in cell phones, laptops, baby monitors, and hearing aids.
2016
Dixie Garr
After years of announcing that she was "someone's VP, they just didn't know it yet," Dixie was courted by Cisco Systems to improve their worldwide customer experience. Thanks to her confidence and determination, Dixie is now a renowned technological leader in the commercial, industrial and defense fields.
Roy L. Clay Sr.
There is a land where the dot.com was born, filled with bright ambitious individuals. A place where people came to make their ideas and dreams come true. A vast place where data rains and megabytes flow. This place is Silicon Valley. We celebrate the contributions of Roy L. Clay Sr., considered one the Grandfathers of Silicon Valley. Clay was an important figure in the development of Hewlett-Packard's computer division and developed the software for HP's first entrance into the computer market, the 2116A computer. We thank Mr. Clay and many others for helping us connect like never before.
Dr. Shirley Ann Jackson
"Can you hold on for a sec? I have a call coming in." Ever said those words? If so, you have Dr. Shirley Ann Jackson to thank for giving you the option to put someone on hold. And that's not all – not only was she the first African-American woman to earn a Ph.D. from MIT, her breakthrough scientific research led to the technology behind caller ID and call waiting.