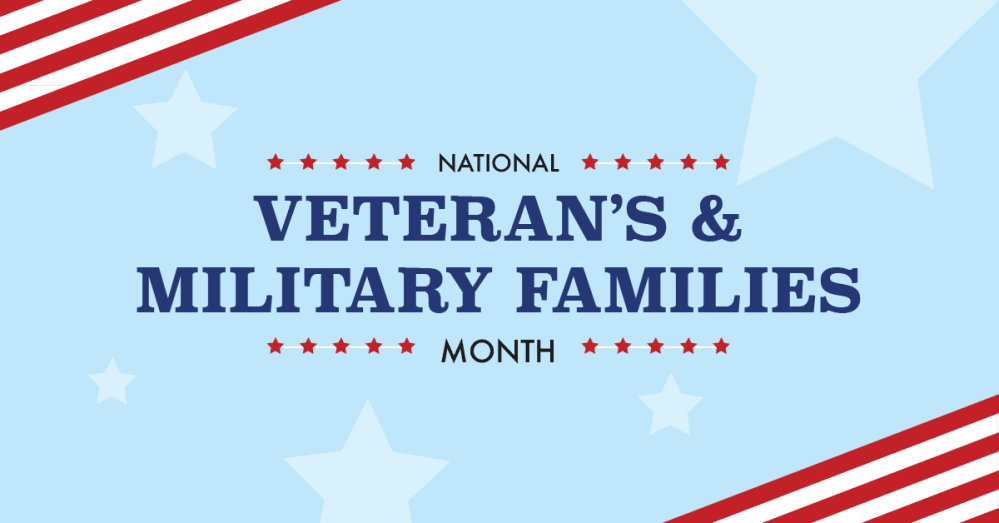 Celebrating National Veterans and Military Families Month
[Updated November 1, 2022] Please join us in recognizing the outstanding contributions and sacrifices of U.S. veterans and their families from all branches of the military — starting with some profiles of veterans making waves in the technology space.
Veterans in Technology
Dale Nirvani Pfeifer & John Gossart, US Army, Armor
GoodWorld is the fintech company making giving simple, secure and viral with hashtag-powered payments for good. The Washington, D.C.-based company created "#donate," a way for anyone to comment an
d instantly give to causes they care about on social media. GoodWorld's fundraising and giving tools make it possible for anyone – individuals, businesses, influencers, and others – to add a charitable component to any online experience. GoodWorld was named one of Fast Company's Most Innovative Companies of 2016 and D.C.'s Best Tech Startup.
Ronald J. Steptoe, US Army, Field Artillery
Warrior Centric Health is the first accredited eLearning program to address the socio-cultural determinants of health in veterans and their families. Its design equips commercial and non-profit hospitals, medical personnel and staff with the skills necessary for the standard and consistent application of culturally competent methodologies when treating veterans and their families. They provide quality education, data science, credentialing, community outreach and market relationship support to improve long-term health outcomes for vulnerable populations.
Dan Brillman, US Air Force, Pilot & Taylor Justice, US Army, Infantry
Unite US revolutionizes the delivery of health, human and social services by designing, building, and deploying best-in-class case management and care coordination technology. The Unite US software empowers public, private, and nonprofit resources within communities across the country to leverage a common platform. From housing to employment to healthcare, Unite US networks address the social determinants of health by coordinating resources via secure electronic referrals and collaborative case management tools tracking 100% of outcomes.
Jeremy Gocke, US Army, Signal Corps
Ampsy provides hyperlocal social analytics to brands, venues and teams. Through their proprietary geofencing engine, we're able to surface and analyze social content shared at specific events and business locations, giving their clients deep insights into the content and people driving the social conversation around their brands at exact locations.
Frederick Hutson, US Air Force, Electrical/Environmental Specialist
Pigeon.ly is a platform that makes it easy for people to search, find and communicate with their incarcerated loved one. Their technology cuts the cost of expensive prison calls by 80% and allows people to send their inmate photos, greeting cards and more right from their cell phone, tablet or computer.
Spotlight on local veterans
Asher Schroeder, World War II Veteran (Iowa)
"On August 24, 1944, [Shroeder] marched into Paris with Allied Forces to assist in the liberation of the French capital.
'Everybody was in a state of high exuberance. Men, women and children of all ages gathered all seemingly dressed in their best. They had flowers, wine and homemade American flags and French flags. They sang and cheered as we progressed up the streets and through the avenues. There was literally a thunderous sound all around, block after block, mile after mile," Schroeder said."
Read the rest of Asher Schroeder's story
Clarence Smoyer, World War II Veteran (Pennsylvania)
"One of the most legendary tank gunners of World War II, Clarence Smoyer was assigned to the 3rd Armored Division. It was one of America's two heavy armored divisions, later known by the name "Spearhead" Division. Clarence came ashore three weeks after D-Day and criss-crossed France and Belgium into Germany. He served as a loader and gunner on a Sherman Tank. On September 2, 1944, he knocked out a Panzer IV Tank that had infiltrated American lines at Mons, Belgium; the first of five tanks he was responsible for disabling or destroying."