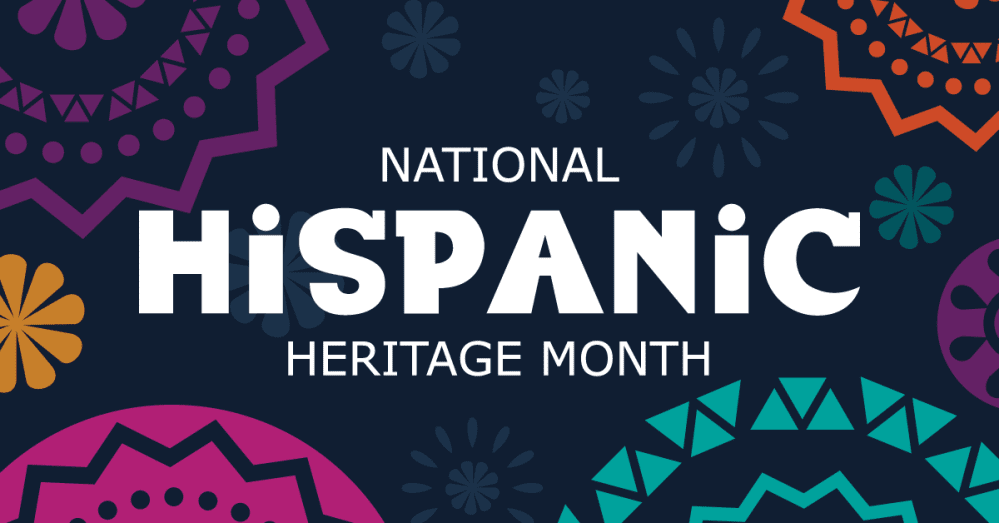 Celebrating National Hispanic Heritage Month
Please join us this month in celebrating the many contributions and achievements of Hispanic Americans — from leaders in science, technology and business to cultural events and important organizations.
Maria Ferreras
As Global Head of Partnerships, Maria Ferreras oversees all partnerships for Netflix. She previously served as Vice President, Business Development for Europe, Middle East and Africa. Prior to joining Netflix in 2017, she worked at Google for 10 years as Director of Partnerships for YouTube for Southern Europe and Emerging Markets. In this role, Maria was responsible for shaping and growing the YouTube partnership ecosystem in key markets and looking after the content strategy for direct partners. She has also served on the academic board of The Valley, an innovative digital business school.
Álvaro Celis
Family, integrity, and passion are the values that Alvaro Celis uses to define himself. At the age of 15, his passion for technology led him to study Computer Science in Caracas, Venezuela. Upon graduation, he got a job at Microsoft. Since then, 29 years have passed and he continues at the Redmond, Washington-based company. "I am an industry leader who is passionate about transforming companies and taking them to the next level by defining and aligning strategies, people, processes, and capabilities in unique and highly differentiated ways."
Nina Vaca
Nina Vaca is one of the most influential Hispanics in the business world. The Ecuadorian-born entrepreneur arrived in Los Angeles at a very young age with her parents. In 1996, she founded Pinnacle Group, "a workforce solutions powerhouse," and has dedicated much of her professional career to expanding opportunities for minorities and women in business. She received the Presidential Ambassador for Global Entrepreneurship appointment from the White House in 2014.
Diana Trujillo
The goal of this Colombian was always to work at NASA — and she achieved it. Diana Trujillo moved to the United States at the age of 17 to realize her dream… but It was not easy – she did not know English and paid for her college education with the money she earned cleaning houses. She first worked at Goddard Space Flight Center, and now she is the flight director of the Mars 2020 mission. On February 18, 2021, the mission's Perseverance robot began its search for evidence of microbial life on that planet. On that day, Trujillo anchored NASA's first Spanish-language broadcast of a planetary landing.
Mario J. Molina
Co-recipient of the Nobel Prize in chemistry in 1995 for his research on the effects of chlorofluorocarbons on the ozone layer, he was awarded the Presidential Medal of Freedom in 2013. A professor at the University of California, San Diego, he also heads the Centro Mario Molina in Mexico City, which spearheads the search for clean and sustainable ways to satisfy the global demand for energy.
Ellen Ochoa
The queen of software – Grace Brewster Murray Hopper was an American computer scientist and United States Navy rear admiral. One of the first programmers of the Harvard Mark I computer, she was a pioneer of computer programming who invented one of the first linkers. Awards: National Medal of Technology and Innovation, Presidential Medal of Freedom, IEEE Emanuel R. Piore Award
Gustavo Santaolalla
An Argentinian composer and producer now living in California, he has garnered multiple Oscar, BAFTA, Golden Gove and Grammy awards, most notably Oscars for best original score for Brokeback Mountain (2006) and Babel (2007). Listed by Time magazine among the top 25 most influential Latinos in the United States, he is a strong promoter of rock en español and neo-tango, a fusion of traditional tango with electronica.
Maria Contreras-Sweet
Originally born in Guadalajara, Mexico, Contreras-Sweet launched ProAmerica to be California's first commercial bank started by a person of Latino origin in more than 35 years. Not satisfied with this huge success, she also launched Contreras-Sweet Enterprises as a marketing and research solutions company. Her clients include the Pacific Gas and Electric Company, the Walt Disney estate and Coca-Cola.
Join us in recognizing Hispanic American Heritage month – in your area and across the country. There's so much diversity to celebrate and embrace.