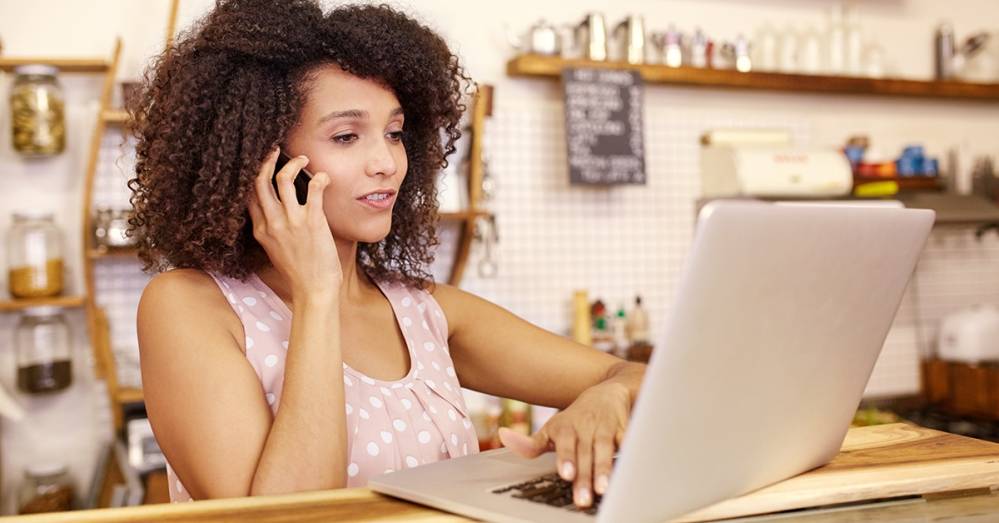 Why Every Small Business Needs a Website
Starting a small business is a big task — and so is taking your business into the digital age. One of the fastest ways to get your name out there and online? Having a website. Small business websites are great for showing your potential customers who you are… what you do… and how you do it better than your competition. It's also one of the most cost-effective forms of advertising, and the backbone of everything else you do online. Here are some advantages to starting a website for your small business.

Business Credibility
Having a website legitimizes your business and gives it an online identity. Your website is your online "storefront" and the destination for all your potential and existing customers to search for important information on your company. According to one study, 75% of people have judged a company based purely on their website, so creating a quality site to represent your business is essential to keeping existing customers and gaining new ones.

One Place for All Your Information
Owning a website for your business gives you one place where you can display all of your information. From your company's history and product descriptions… to informational blogs and essential contact information…. your website will be the place to go to learn about your company. You can also add, edit or reorganize this information whenever you need to.

Brand Promotion
Your website is a constant, convenient way to promote your brand and create a personalized voice for your business. Your small business website becomes a customized, digital business card that represents what you offer, showcases past work, provides information, and offers services anywhere, anytime and on every device.
[Related: Why Facebook Is Great For Small Businesses]

Product Sales 24/7
If your company sells a product or service, think of your website as a continuation of your brick and mortar shop. According to Top Digital, 30% of small businesses with a web presence generate more than 25% of their revenue online. Customers can "enter" your website, browse your services, and in some cases even purchase products day or night. Your website will always be "open," even if your physical store is closed.

Promotions and Offers
A website allows you to quickly introduce and launch new promotions, offers or contests. In addition to communicating these offers at your physical store or through newsletters, email blasts and social media posts, your website can have a section that is constantly updated with the newest deals.

Career Page
Are you hiring? A website with a career section is an excellent spot to list your company's job opportunities. You can list your requirements for multiple positions and even include an online form for easy resume and cover letter uploading.

SEO Boost
Once you have a website, you can work on optimizing your content for search engines to drive traffic. The more quality keywords, content and links you have on your website, the more likely you are to show up in results on Google or other search engines, giving you consistent organic traffic — and more customers!

Better Customer Service
Having an online presence in the form of a website can help your customer service efforts monumentally. Instead of just having a phone number to call for customer assistance, websites can display contact information to customer service email addresses, publish a frequently asked questions (FAQs) page, and even install a chatbot program or set up live chat assistance so that customers can get the help they need instantly.

Industry Authority
Your competitors might have a website, and you don't want them to be the only result when people search for your specific services online. The more of an online presence you have, and the more you populate your online properties with quality content, the easier it is to position yourself as an authority to customers looking for your service.
From making a great first impression and attracting new clients… to creating an easy-to-use experience that keeps existing customers happy… your small business website is essential to helping your company thrive and get the exposure you deserve.