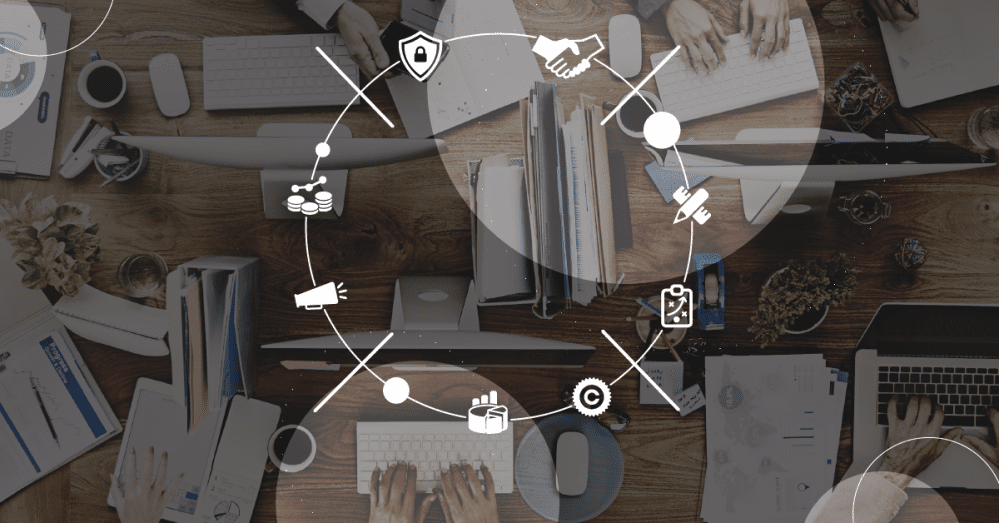 Why Brand Consistency Matters for Local Business Marketing
As a business owner, you may already know that offering a great product or service is only one piece of the puzzle. You also need to know how to market your business to your customer base – and that starts with having a clear understanding of your brand.
There's no doubt that your product or service can solve a problem for your customer. but that alone isn't what gets customers emotionally invested. Your brand is what they'll really connect with. Sure, Nike may make some quality footwear – but it's the brand's that often resonates most with consumers. The same goes for Coca Cola, Apple, Toyota, and countless others. It's about brand loyalty, not simply product or model loyalty. What puts these brands among the most recognizable worldwide is their brand image and how they fit seamlessly into the lives of their customers.
How does that relate to the brand experience of the average small business owner? To be truly successful, you've got to aim for the same level of brand consistency. It takes five to seven impressions for a customer to even remember a brand, so you've got to do everything possible to get consumers to recognize your business and connect with it. After all, 94% of customers say they recommend brands with which they have an emotional connection.
With that in mind, let's take a closer look at brand consistency: What it means, why it matters, how to recognize when it goes awry, and what you can do to improve it.
What is Brand Consistency and Why Does it Matter?
You may have heard that "consistency is key" if you're starting a new healthy or beneficial habit. It's the same when you're attempting to drum up marketing and brand awareness for your small-to-midsize business (SMB).
Your marketing efforts need to be consistent over time, of course. But on an even more granular level, your company's branding (logo, images, voice, and more) needs to be consistent across every channel to get the most out of your marketing.
So what is brand consistency? Simply put, brand consistency refers to the way in which your business communicates (both internally and externally to the public) about its identity, values, mission, and overall positioning.
A business that has a clear and constant voice, visual identity, tagline, and general messaging in all of its marketing, publicity, and other communications can be said to have excellent brand consistency. On the other hand, a business that takes a disjointed approach to each marketing channel, uses wildly disparate visuals for different marketing materials, or seemingly goes against its own values in major business decisions or marketing campaigns would likely be categorized as having poor brand consistency.
Brand consistency requires business owners to focus on the bigger picture; it's not just about one single advertisement, but how each area of communication works together to form a clear idea of what your business is all about. Without that consistency, those who receive those communications will likely be confused.
To build (and keep!) trust, respect, and emotional connection with employees, investors, and customers, your brand needs to be coherent and dependable across all channels. Brand consistency is what allows your message to be heard and understood – and it's also what allows your company to be seen as a credible source of information.
Ultimately, that means it's directly related to your bottom line. Consumers are influenced by more than just your base offerings. If they don't trust your brand or really understand what you're about, they're a lot less likely to support you (much less become loyal customers).
How Can You Identify Brand Inconsistency?
Understanding the power of brand consistency is crucial. However, you'll also need to know how to recognize your brand consistency and take steps to fix it if it's inconsistent.
Customers will often sense brand inconsistency without realizing it. They might say that a brand feels "off" to them or that they're confused by a brand's discordant posts on different social media platforms. In many cases, a simple "gut check" can tell them everything to know. And a consumer won't trust a brand if they don't recognize what it's become or if they feel the brand clashes with itself.
But what can business owners use to actually identify instances of brand inconsistency and get to the root of the problem? Here's a list of some common examples of inconsistent branding that can hurt your marketing efforts and overall brand reputation.
Random deviation from established brand colors, logos, or fonts

Dissimilar styles of imagery (i.e., stock photos, cartoon illustrations, modern interpretive art) across a brand's different platforms or even within the same platform

Lack of distinct brand voice or the use of dissimilar tones across brand communications (i.e., a mix of overtly humorous and highly technical, serious language)

Use of outdated logos or inconsistent logo use on the brand's website, in marketing materials, or on the internet at large

Social media posts that contain written or visual content that doesn't align with the brand's values

Poor review management that goes against brand values (i.e., a lack of responsiveness when the company prides itself on quick customer service, or combative replies to valid feedback)

Inaccurate or inconsistent online listings for the business

Online advertisements that are at-odds with the brand's voice or approach to other marketing efforts

Blog or social media content that is a poor fit for the brand's values or core services

Any of these inconsistencies have the potential to confuse customers and hurt your brand. That said, it can be challenging to be objective when your business is your baby. It may help to gather up a group you can trust to evaluate your website and marketing materials and provide you with honest feedback in these areas (or in others they may point out).
How Can Local Business Owners Maximize Brand Consistency?
Let's dive into the main areas that can have the biggest impact on your brand consistency.

Establish Brand Guidelines
One of the primary steps you need to take as a business owner is to establish a framework for all your branding and marketing work. Brand guidelines outline a number of different elements – like your voice and tone, your target audience, and your visual assets – as well as how they're communicated to the world. This can significantly reduce confusion among both staff members and consumers by ensuring that all the different components of your brand are recognizable and undeviating – no matter who's doing the behind-the-scenes work.

Read Your Reviews
When you're preoccupied with a thousand other tasks, review management often falls to the bottom of your to-do list. But that can create real problems for your small business. Search Engine Journal reports that 99.9% of customers read reviews when they shop online, with nearly half of consumers saying that they trust reviews just as much as personal recommendations from loved ones.
To a certain extent, customers can forgive mixed reviews – especially if a business shows they've responded to the incident with thoughtfulness and empathy. This is a great opportunity to show brand consistency and lead with your values, rather than let your emotions get the best of you.
If you only have time to respond to some reviews, be sure you respond to the NEGATIVE ones. It's often easy to turn a negative experience into a positive one – and prospects love seeing a responsive business.

Examine Your Imagery
Something as simple as a poorly chosen image can derail your branding and marketing efforts. On the flip side, one study found that using a signature color can increase brand recognition by an impressive 80%.
While image choices should be explained within your brand guidelines, you'll specifically want to discuss the style of images used in your marketing, and examples of dos and don'ts.
You'll also want to assess the images you're currently using in your marketing. If the images on your website, on your social media accounts, in your email blasts, or in your online ads don't align with the guidelines you've established, you should take steps to ensure consistency and avoid confusion.

Hone Your Brand Voice
Again, brand voice will be included in your guidelines – but we thought this warranted a closer look. Brand voice can be hard to describe, but you know it when you read it. The voice you use can encourage emotional buy-in – or it can be the very thing that drives a customer away. The way you choose to share your message matters.
Some brands use a highly approachable tone, like they're talking to a close friend. Others are far more buttoned-up and formal. Yours may take a humorous approach or may be more compassionate. It all depends on your industry, your audience, and what sets your brand apart.
Once you find your brand voice, hold onto it! You shouldn't deviate from that voice except in the event of a brand refresh or total rebrand.

Don't Neglect Your Online Listings
Although online business listings may not immediately jump out as having a branding problem, inconsistencies here can certainly damage your business's reputation. If these listings contain inaccuracies or aren't updated regularly, they can reflect poorly on your brand and make it more difficult for customers to trust you.
Not only can Hibu ensure that your basic business information is correct across all your online listings, but we can also help you set your brand apart with value-adding content. We'll ensure that your photos, videos, special events, and other updates support your brand and boost both your visibility and perception online.

Compare Your Campaigns
Sometimes, brand inconsistency can stem from a discordant approach to marketing. When one team is working on Google Ads, another on email marketing, another on social media, and another on blog content, a lack of communication can result in multiple discrepancies.
It's not just your strategy that needs to be in sync. Your branding needs to be, too. Having a synchronized solution to marketing and advertising will automatically ensure that you're prioritizing brand consistency.
If, after a review of your marketing campaigns, you've found there's a sense of separation and confusion, it's likely that your business will benefit from a more integrated approach to marketing.
Boost Your Brand Consistency and Set Your Small Business Up for Success
At Hibu, our integrated marketing approach allows for brand consistency across your website, online ads, social media presence, online reviews, listings, and much more. We can help you cut down on confusion and centralize your marketing strategy for a streamlined experience.
We understand the unique challenges that small business owners face – and we're here to support you. Our integrated marketing solutions will help ensure brand consistency for better long-term results. To learn more, contact us today at 877-237-6120 or visit hibu.com and request your no-obligation consultation.