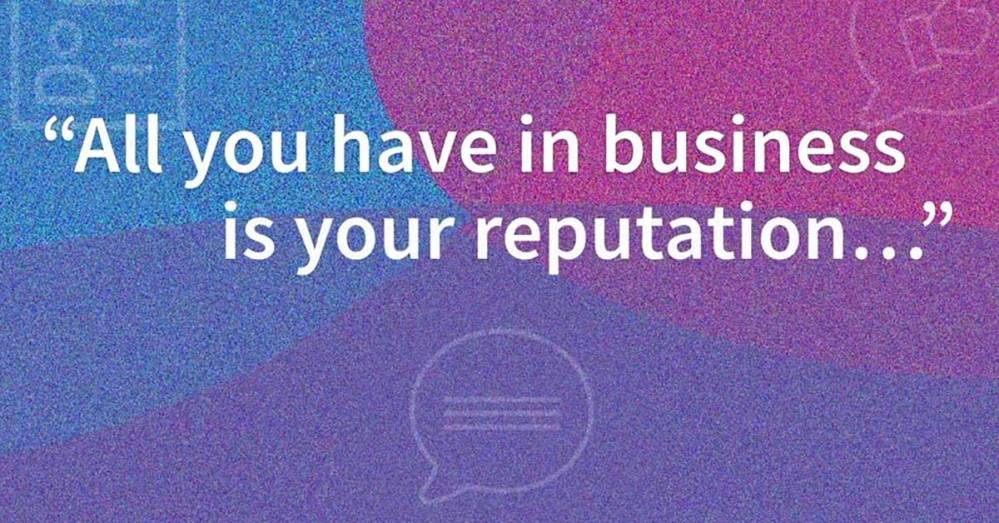 Introducing Hibu Reputation
Take control of your online reputation
It's nice to think that your website presents a professional, positive first impression for customers searching for you… the only problem is that your site is rarely the first thing a potential customer sees.
Generally, there are two things that create the first impression a prospect gets of your business – the information about your business that appears in search results and your customer reviews that appear around the web. If your information is wrong, if your reviews are bad or nonexistent, that's a terrible first impression.
Now you can see what your customers see – and react accordingly!
You need an easy way to manage your business reputation online. Hibu Reputation works with Hibu Listings and Hibu Reviews to give you that control. From the single, simple dashboard you can…
Monitor your online business listings and reviews— even see how your reputation stacks up against your competition
Reach out and respond to your customers— react to customer feedback – even respond directly on Google and Facebook
Maintain your reputation online— monitor and respond to everything customers say about your business online

Just watch the video above to see how it works
See how easy it can be to take back control – watch the quick video above and hear how Hibu Reputation can work for you. Then, get all the details at Hibu.com/Reputation.
[Video transcript]
Antoinette Ward, AVP Marketing Strategy & Delivery at Hibu:
Online reputation is a consumer's first impression of your business.
RC Thompson, Director of Digital Products at Hibu:
A business should care about their online reputation because… look at it from this perspective: when's the last time you went online and searched for a business, any business, and said "Oh, there's a listing and it has two stars, and that's the one I'm going to call first"? More often than not, everybody wants to call that 4- or 5-star business.
Dana Cutler, AVP Go To Market at Hibu:
A business's online reputation consists of a lot of things. It's making sure that all their information is correct wherever anybody might be searching for them. It also takes into account reviews — anything anybody is saying about that particular business — and really kind of comparing that to how everybody else looks in their industry.
Antoinette:
If your business information is incorrect or, in fact, if you have negative reviews — that's a horrible first impression. Recent reports say consumers lose faith in a local business if there's inconsistent business information. As a consumer myself, the first thing that I do when I shop for something, a product or service… I check out what other consumers are saying about them. If your competitor has more positive online reviews than you, most likely that customer's going to choose the competitor over you.
RC:
97% of consumers look at reviews and recommendations prior to interacting with a local business.
Hibu offers a solution to take control of your online reputation. We combined Listings Management with Reviews management to enable customers to manage their reputation online. As we talk to local businesses, they all are frustrated that there's that one review on a site that they've never heard of that's impacting their business.
Dana:
We provide an easy dashboard that allows them to do everything they need to do all in one place – from changing their hours to other information about their business… to looking at reviews and responding to them… and to keep an eye on their competition. All your business listing information — which could be their name, address, phone number, hours of operations — making sure that it's accurate on search engines, apps that people are using, and voice-enabled devices like Alexa.
RC:
It truly is the foundation for all of your digital advertising.
Dana:
Every small business needs some kind of solution to help them manage their reputation online.
Antoinette:
No matter what you do or spend, whether it's social media marketing or display advertising… if you don't have control of your reputation, it's going to be really hard to effectively market your business and gain new customers.
Dana:
This solution gives business owners a very low-cost way to manage their reputation online.