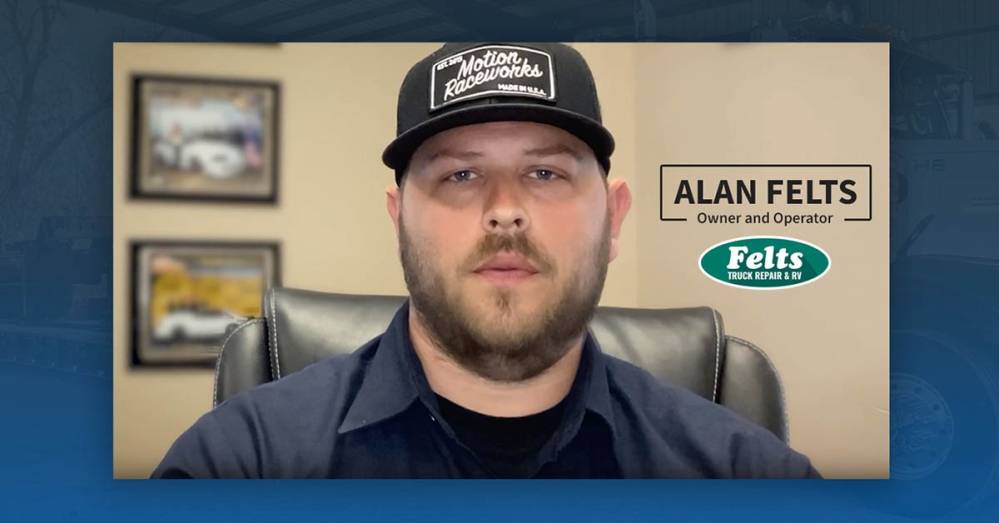 Hibu Client Conversation: Felts Truck Repair
We sat down with Alan Felts, owner of Felts Truck Repair, and talked about how he came to partner with Hibu for the digital marketing for his business in Bowling Green, Kentucky.
Alan told us about his struggles to get the phones to ring. Before working with Hibu, he just wasn't reaching the customers and prospects he needed to reach online. Alan spoke to us about:
How Hibu makes it easy to generate customer reviews
The importance of ongoing customer communication and the all the ways Hibu's dashboard helps him track the reviews and customer responses he receives
The value of Google My Business and Google reviews to grow your auto business
The increase in results he's seen with Hibu – including a 25% – 30% increase in call volume and overall sales and revenue in the past year
Take a couple minutes (actually a little less) and listen to Alan's tale of digital marketing success… and then give us a call and let's talk about how we can drive business to your auto shop or local business.
[Video transcript]
Alan Felts, Owner, Felts Truck Repair
Hibu's always helped us with reviews, as far as every time a customer comes in and they leave, they're sent out a request and they're sending back reviews. We know the positives of what we are doing in our business now.
My name is Alan Felts. I'm the owner, operator of Felts Truck Repair and Towing in Bowling Green, Kentucky.
Before working with Hibu, we were struggling to get the phone calls that we needed. The online likes, more people just coming in the doors, and we have seen a dramatic change in it so far.
The reason it's important to us to keep in touch with our customers, we need to know are we doing things right. Are we moving forward with these customers? Will they be repeat customers? Because our number one thing is –doing. we cannot fix anything if we don't know what we're talking about doing.
Hibu helps us keep our relationships with our customers very well. We look back and we see the reviews and the emails. And it just makes things easier as far as moving forward and trying to expand our business. Our results so far from using Hibu, we have seen at least another 25 to 30% in phone call volume. We've seen a good 50% more visits on our websites and Instagram accounts. And seeing a good amount of new customers flown indoors daily.
We have looked back through and we have found a 25 to 30% increase in sales and revenue over the last year. And we would say the majority of it is contributed to our advertising with Hibu. The number one biggest benefit of working with Hibu is the customer service. They have never not been able to answer a question that we have as far as where our money is going and what it's doing for us. Working with Hibu and how we put a package together has been a very good decision. They're all very good tools. I would encourage you to move forward with those and try 'em.