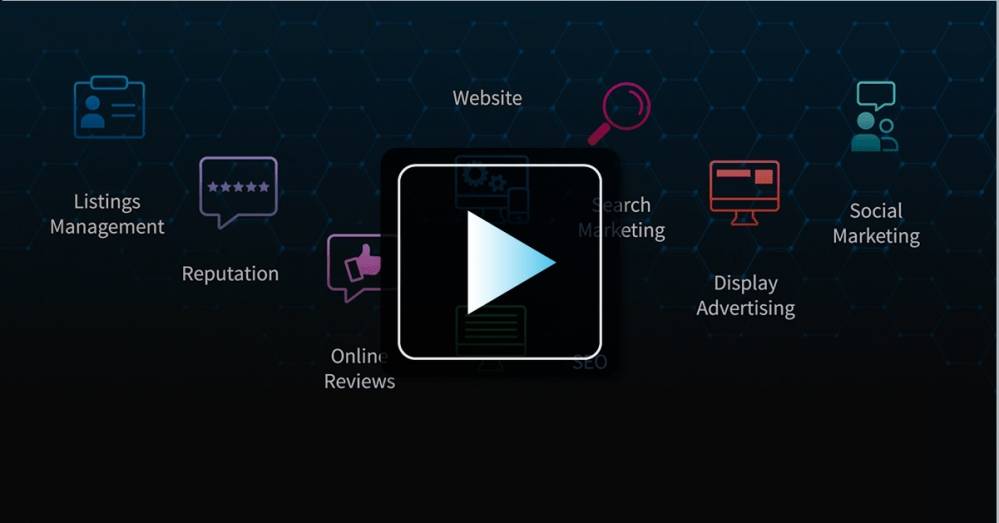 The proven impact of synchronized small business digital marketing [Video]
The average small business has one person in charge of their website (maybe they even do it themselves) another person or agency overseeing search marketing (if they have it) and still a third person working on social (and, hopefully, we're not just talking about cat videos).
All in all, you might have to deal with a half-dozen different people, or more – each with a different contact number, a different account number, different log-in, password, etc. And every time you want to make a change, you have to call each and every person, separately, repeating the change over and over… hoping it's made correctly across the board.
In other words, none of your marketing is connected… so it's not working as hard as it should. It's not working the way you need it to.
Take a look at this quick video and see how your digital marketing should be working, with everything in sync, delivering better results – like more website visits and more leads!
(Here's a little sneak-peek… when everything is working in sync, you get almost 500% more visitors. Really.)
[Video transcript]
Getting your digital marketing to work better
It takes a lot of different parts to advertise your business online:
Website
Listings Management
Online Reviews
Reputation
Search Marketing
Social Marketing
Display Advertising
SEO

All the parts have to work together to give you the maximum results.
With Hibu, you get a synchronized solution built to meet your business goals….manage your reputation…establish your online presence…and drive traffic to your website.
When all your digital marketing works in sync, it adds up to better results:
476% increase in unique website visitors*
57% increase in website conversions**
66% increase in organic search ranking***

At Hibu, we understand you need your digital marketing to be smart.
Smart = everything in sync
Smart = driving visitors
Smart = delivering leads

Talk to us today about getting your digital marketing in sync.
* Based on over 55,000 Hibu live-client results studied, September 2017
** Based on initial results seen on all Hibu Sites published since 2017 and currently live
*** Based on top 10 keywords in initial results seen on Hibu Sites published since 2017 and currently live