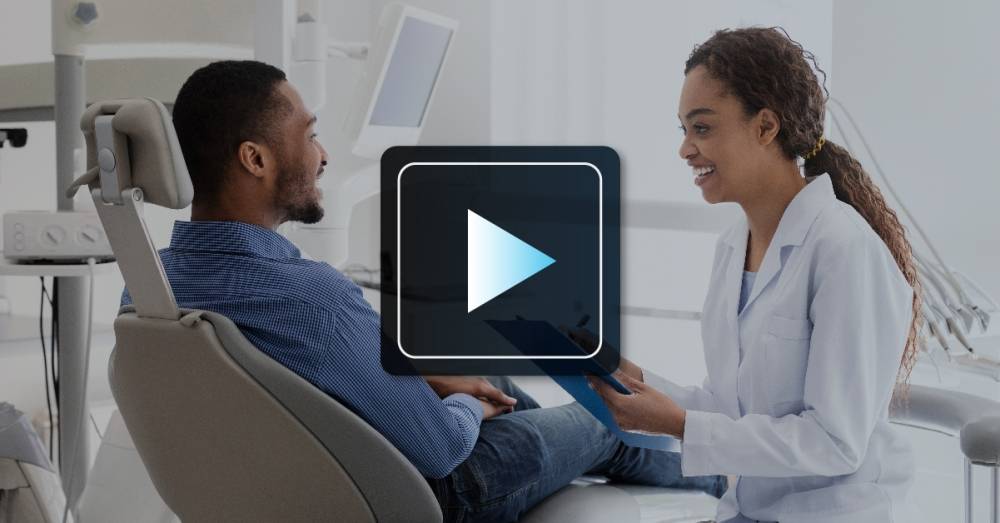 Small Business Success Story: Wickford Dental
Like so many small businesses, Wickford Dental wasn't seeing the results they needed from "traditional" advertising — newspaper ads, direct mail and occassional email blasts.
But by working with Hibu, Dr. Paul Boscia and his staff were able to develop a synchronized digital marketing plan to drive the kind of results that would make any business smile:
"We see more of a steady flow of quality patients coming in."
That kind of ROI impacts more than just their bottom line too:
"The marketing that we're doing has made it much easier on the staff, and they're much happier because of that."
Watch the short video with Dr. Boscia himself — and then talk to a local digital marketing expert from Hibu about sinking your teeth into some new business.
[Video Transcript]
My name is Dr Paul Boscia. I'm a general dentist, and we're from Rhode Island. I've been doing this for 22 years. We have been at this current location in historic Wickford for twelve years. I have a staff of eight.
We have a diverse patient group focusing in on dental implants, Invisalign, in-office CEREC restorations, which are one-visit crowns.
Before Hibu, we did a lot of local advertising in newspapers, direct mailings, email blasts, and it worked relatively well,but nothing that was extraordinary. We needed to consolidate all our different avenues of advertising that we were doing to have it under one local area.
The process that Hibu brought to the table was to create a more efficient team in terms of dealing with the marketing strategies that we have. And when we were presented with the opportunity to sync everything together in our marking department, it just was a natural transition to do that.
Now, with Hibu, we see more of a steady flow of quality patients coming in. Working with Hibu has really put it in the hands of a company that is more than qualified to be able to direct that marketing. Being able to offer new products that are current. The use of Google search, the use of Facebook, we're able to track all our analytics that are brought by people that are calling the people that are clicking on our website. All the traffic that's being drawn to the practice we're able to pull that up online on the dashboard. We get weekly emails from Hibu that spell out everything that we're receiving.
The marketing that we're doing has made it easier on the staff. They're much happier because of that. Hibu has allowed us to effectively market the type of patients that we're looking for in this practice. The whole concept of working smarter and not working harder. And it really is. Hibu. It's digital marketing made easy.