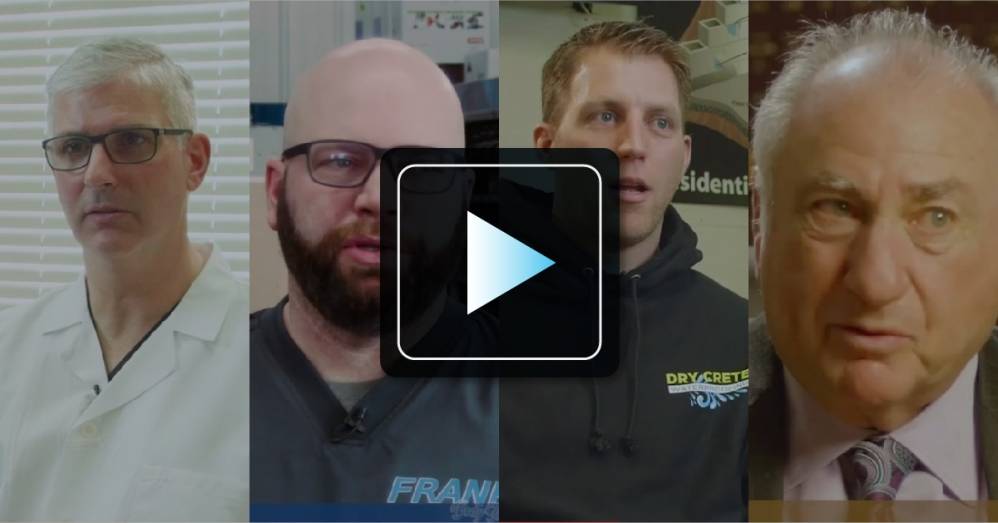 Real Hibu clients share their real results
Every marketing campaign should be focused on one thing — results. Whether you're looking to drive calls or form fills… get more foot traffic… or expand your business to new customers and new markets… your marketing needs to deliver.
That's exactly what we're focused on at Hibu, and it's exactly what we love to hear from our small business clients. Watch the short video above to find out how Hibu's integrated digital marketing solutions drive real results for local businesses.
After that, you can see reviews from Hibu's other clients, or take a minute to find the custom marketing solution that's right for your business to succeed online too.
[Transcript]
My name is Dr. Paul Boscia. I'm a general dentist in Wickford, RI.
I'm Matt Frane. I own Frane Body Shop in Unity, WI.
My name is Jason Kaye. I own Drycrete Waterproofing. We're a residential contractor helping people that have water issues in their basement.
Steven R. Rutzick:
I have been in business for over 45 years. Rutzick Law started approximately 30 years ago.
Dr. Paul Boscia:
Before Hibu, we did a lot of local advertising in newspapers.
Steven R. Rutzick:
We knew we had to move to the next level. We needed someone to help us with that. Hibu came in and showed us how to do that.
Matt Frane:
If you have a website that no one knows how to find…it doesn't do any good. I knew that in order to grow the business, we needed to do digital.
Dr. Paul Boscia:
We needed to consolidate all our different avenues of advertising we were doing, and when we were presented with the opportunity to sync everything in our marketing department, it just was a natural transition to do that. Now with Hibu, we see more of a steady flow of quality patients coming in.
Jason Kaye:
We decided to eliminate a lot of the other previous advertisers we were working with and focus on using Hibu to help us organically grow online and create a better website and draw our customers to us. So we needed to have a more mobile-friendly website, we had to have more of an interactive website that was very user friendly for our customers but also very informative.
Matt Frane:
Hibu can take it from A to Z. They're able to build the website…help with marketing campaigns…and then track exactly what happens month to month, which gives an owner who's writing a check every month confidence.
From the first year to the second year, we actually grew about 15% in sales, which is a big deal in a small business.
Dr. Paul Boscia:
We're able to track all our analytics that are brought by people that are calling, people that are clicking on our website. All the traffic that's being drawn to the practice, we're able to pull that up online on the Dashboard. We get weekly emails from Hibu that spell out everything we're receiving.
Hibu has allowed us to effectively market to the type of patients that we're looking for in this practice.
Jason Kaye:
Since taking over the company and working fully with Hibu to drive the business, not only have we doubled the size of the company, we've actually lowered our advertising budget, so they've been extremely effective in putting us out there on the marketing and getting us seen.
We're one of the smallest outfits, we have one of the smallest amounts of employees…yet we have more online presence, we have more online reviews, than some of these companies that are doing 8x the volume that we are.