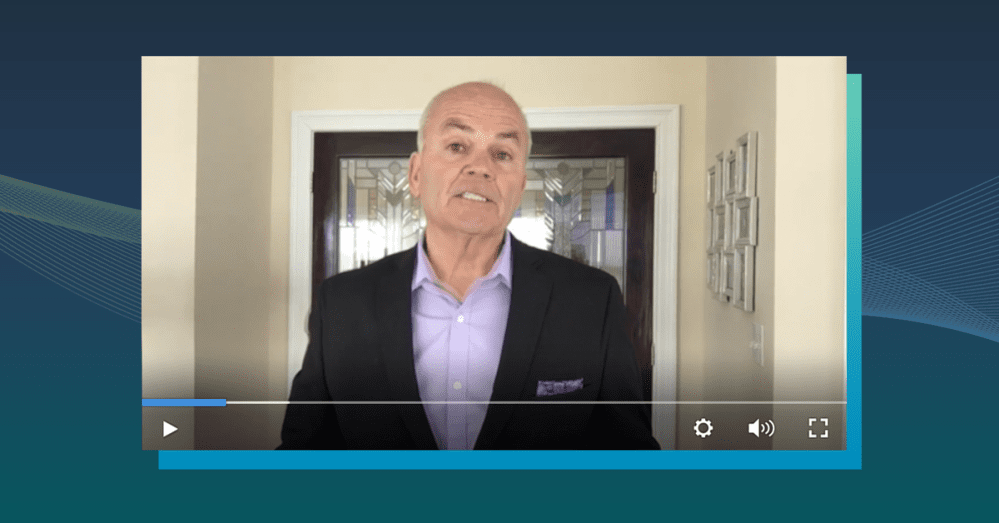 Keeping in touch…on learning from past challenges
This week, Greg Johnson, Hibu's Selling Strategies Training Manager, talks about what he's learned from 37 years of helping small businesses through America's past "unprecedented" challenges.
Greg talks about past national events that small businesses have had to struggle to survive — recalling the actions that got us through then, and looking at how some of those same steps can help your local business keep revenues high as we work through the crisis today.
Whether your business is closed and getting ready to reopen or open and dealing with all the new challenges small businesses are facing now — Greg's experience and expertise can prove invaluable… not to mention the reassurance that we've gotten through challenges like this before, and working together, we'll get through this one, too.
[Video transcript]
Hello, my name is Greg Johnson, from Hibu, I've been with Hibu for 37 years. Currently I'm functioning in a dual capacity role. I work as a selling strategist Training Manager for our inside and outside sales teams. In addition to that, and most of my time here at Hibu has been spent working directly with small to mid sized businesses, helping develop market strategies to attract new clients to maintain and grow their existing client base. That really hasn't changed very much over the past 37 years. However, obviously, the tools to accomplish those tasks has changed dramatically. And the one thing I would say in these 37 years, I've experienced that I've seen a lot, I've experienced a tremendous amount of change in different things.
And the one thing I was will say, you know as we deal with this COVID-19 crisis and this big buzzword, it's out there today as unprecedented, you know, unprecedented. That's all I hear. Well, you know, when I think of unprecedented, you know, unprecedented needs never done or never known before. Well, any new event is kind of unprecedented. And some of the things that pop out to me in my 37 years working here is like the 2008 / 2009, which was known as the Great Recession. That was unprecedented. And the changes that we had to adapt and you know, and make to help our clients succeed and draw new clients and maintain clients, incredible. And then 9/11, I worked in the field directly with small- and mid-sized businesses through the 9/11 crisis. They were they were events that changed our world here in America forever. You know, all of a sudden were buildings that I could not get into. You know, Americans were concerned… they were scared… they were afraid to make moves. This nesting movement was kind of born if it's the last today, just as I feel COVID-19 will have, it will have some lasting effects, you know, and some things will change instantly some things will change, you know, over time.
The one thing that's unprecedented that we're just coming out to is the longest economic period of growth in US history, for almost 11 years of economic growth finally came in for shutdown from the government, right? 11 years of growth through this period, many, many of your use small to midsize business experience tremendous growth through this period. Well, you know, the one thing I've just bring to you with my experience, I'm not an economics major, but you know, I would just say my 37 years spent working with small- to mid-sized businesses and working here at Hibu is, you know, America is a resilient nation. And when we talk about unprecedented, you know, look at what has taken place how our federal reserve the federal government has responded both monetary and fiscal policies recently, it is incredible. Just in the beginning of this, we had $2 trillion that was pumped into our local economy, student loans and grants. Then in addition to that, just last week, an additional $484 billion was approved that was earmarked specifically for the small- to mid-size businesses. And a lot of my smaller mid-sized businesses I'm working with today, I've been benefiting from that money.
You know, what's important for business business owners today is to think about, you know, as I speak to them for the past four to six weeks, the first thing I would do is just, you know, sit down pen and paper and say, you know, how has the COVID-19 affected your business today? And you write the coms out, you know, how are you serving your existing client base today? What are you doing to attract new clients? And in addition today, what is your current digital marketing strategy? What does that look like? What do you have in place? What adjustments have you made throughout COVID-19? You know, what changes have you made, things can't remain the same as they were, you know, with my existing client base and many of our clients here at Hibu, we've been all over making continuous changes to our clients marketing, to their budget to their website. That is what's needed today.
You know, the best thing I like to do with you know, when I'm talking particularly to new potential clients, and I love to share local success stories, I'm having some of the digital daily activity and some of the market trends that are taking place, specifically in your industry, in your town state directly in your marketplace. This is up to date information that will impact your business. It's a new world environment out there. We need to make adjustments to your marketing plan. In closing, you know, our time spent today just think about it personally how much time I've spent on the internet today is far greater than any time I've ever spent before.
People are searching for the products and services that you offer today, yesterday and throughout this crisis, the pent up demand as we sat sheltered in our homes, there's a pent up eight-week demand that's ready to take place in the marketplace. And I just wanted to, you know, really encourage all of you… it's critical to have your business properly positioned today. Once again, we're at Hibu, we're here to help you. Please reach out to us. Thank you very much.