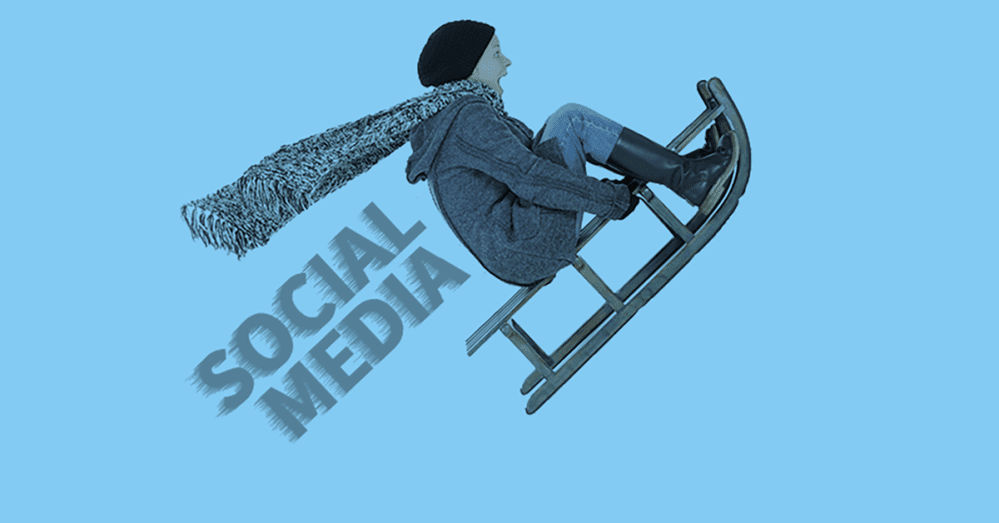 How to "sleigh" your Social Media Marketing
The holiday season is officially underway! With frequent down times and colder weather, countless consumers are spending more time hanging out on social media – which is the perfect place to reach your local audience.
Here are a few tips to keep sleighing your social media efforts straight into next year.
Map out your season: 'Tis the season for making lists! Try to plan what you'll post through the holidays to keep yourself on track (and your profiles up to date).

Add a festive logo: No need to go overboard with an entire brand change – just a few simple touches like a festive color photo or putting a present next to your logo will show that you're excited about the holidays and keeping your social profiles current.

Be observant of ALL the holidays: Don't be afraid to customize your profile for every holiday. Possibilities include Movember (all of November); Thanksgiving (Nov. 24); Black Friday (Nov. 25); Small Business Saturday (Nov. 26); Cyber Monday (Nov. 28); Free Shipping Day (Dec. 16); Hanukkah (Dec. 24 through Jan. 1); Kwanzaa (Dec. 26 through Jan. 1); Christmas Eve and Day (Dec. 24 and 25); and New Year's Eve and Day (Dec. 31 and Jan. 1).

Keep yourself active: While other businesses may slow down or even stop posting this time of year, take advantage of so many people having time off – and possibly spending even MORE time on social media – by staying at the top of their newsfeed. Craft your content to be inviting to a range of new viewers and you'll be sure to gain some traction!

It's the giving season: so get involved! There's no better way to add fresh, timely content and show off the good work your business does than by giving back to your local community. Add photos of you and your staff volunteering, or write a post about what charities and organizations you're supporting this year. Many of them will provide ready-made Facebook posts or tweets that you can simply share – it's so easy to let your customers know about how generous your business is!

Just like your social plans with friends and family for the end of the year, this is a great time to get social with your customers – the larger "family" that makes up your local business community!

socialmediaweek.org
Entreprenuer.com