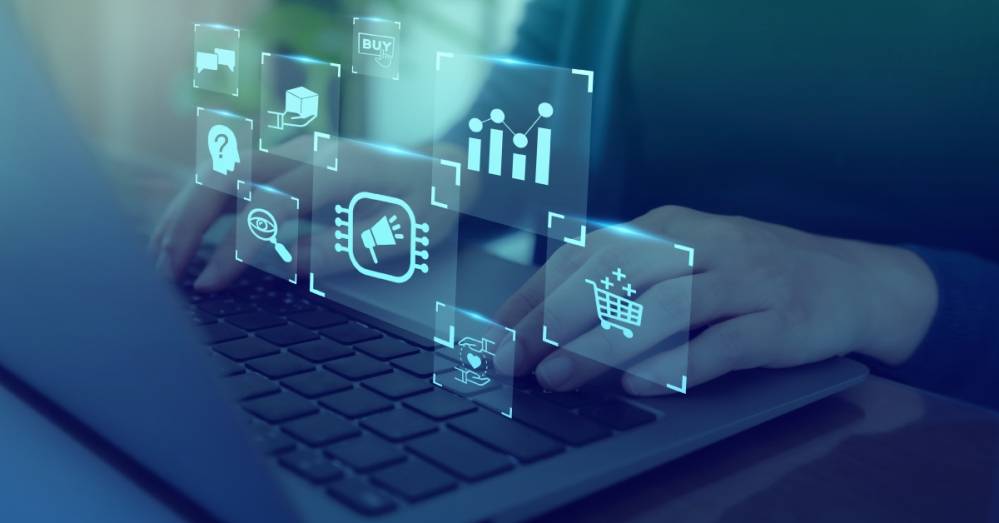 5 Keys to Effective Digital Marketing For Your Appliance Repair Business
In today's digital age, effective digital marketing is essential for any business to thrive, including appliance repair services. With the majority of consumers relying on the internet to find local services, it's crucial to have a strong digital presence.
Here are five key strategies that can help your appliance repair business stand out in the online world and attract more customers.

1) Build an Engaging Website
Your website serves as the foundation of your online presence. It's important to create a user-friendly and visually appealing website that reflects your brand and showcases your expertise. Here are a few tips to keep in mind:
Mobile optimization — With the increasing use of smartphones, make sure your website is optimized for mobile devices. A mobile design will ensure a seamless user experience across different screen sizes.

Clear contact information — Display your contact information prominently on your website, including your phone number, email address, and physical address. This will make it easy for potential customers to reach out to you.

Service pages — Create dedicated service pages for each appliance repair service you offer. Provide detailed information about the services, including common issues, benefits of choosing your business, and any specializations you have.

Testimonials and reviews: Display customer testimonials and positive reviews on your website. This helps build trust and credibility among potential customers.

2) Local Search Engine Optimization
Local SEO is a vital component of digital marketing for any local business. By optimizing your website for local searches, you can increase your visibility in search engine results and attract customers in your area. Consider these SEO strategies:
Claim and optimize your Google Business Profile listing — Ensure your NAP (Name, Address, Phone Number) information is accurate and consistent across all platforms.

Conduct Local Keyword research to identify relevant local keywords for your appliance repair business — Incorporate these keywords naturally into your website content, meta tags, and headings.

Make sure your business information is posted to relevant online directories such as Yelp and Angi — These directories not only improve your online presence but also provide backlinks to your website, which can boost your search rankings.

3) Search Marketing (aka Pay-Per-Click Advertising)
Search Marketing can be an effective way to quickly generate leads for your appliance repair business. Platforms like Google and Facebook allow you to target specific demographics and locations. Here's how you can make the most of Search campaigns:
Keyword research — work with a digital marketing partner to identify keywords relevant to your business and services, and create targeted ad campaigns around them. Focus on "long-tail keywords" that indicate high purchase intent.

Use compelling copy — be sure the person writing your ads uses compelling copy that highlights the benefits of your appliance repair services. Include a strong call-to-action to encourage users to click on your ads.

Landing pages — drive to dedicated landing pages that align with your ad campaigns. These pages should be optimized to convert visitors into leads, with clear contact forms and persuasive content.

4) Content Marketing
Content marketing is a valuable strategy for establishing your expertise and engaging with your target audience. By creating informative and valuable content, you can attract potential customers and build trust. Consider these content marketing tactics:
Social media posts — take the time to upload posts to your social media pages (or work with a partner who will do it for you). Simple photos, videos shot with your phone, or other relevant content are easy to post on platforms like Facebook, Instagram, and Twitter. Promote your business, engage with your customers, respond to their queries – creating "content" can be simple, but very effective.

Blogging — having a blog on your website and regularly publish articles related to appliance repair tips, maintenance advice, and industry trends is a great way to show prospects and customers your expertise. Blog posts help position your business as a go-to resource for information. Best of all, you don't have to write the posts yourself. Simply work with a digital marketing partner who will write posts for you.

Video tutorials — Create simple (the key word here is "SIMPLE") video tutorials that demonstrate basic appliance repair tasks or maintenance tips. Put these videos on your website and share them on platforms like YouTube.

5) Online Reputation Management
Managing your online reputation is crucial in the digital era. Prospective customers often rely on online reviews and ratings before choosing a service provider. NOTE: admittedly, parts of online reputation management is not something the average small business owner can do on their own, but that doesn't mean you don't need to do it – just have someone do it for you.
Here's what needs to be done to proactively manage your business's online reputation:
Regularly monitor your customer reviews — Routinely monitor online review platforms such as Google Reviews, Yelp, and Facebook Reviews. Respond promptly to both positive and negative reviews, addressing any concerns and showcasing your commitment to customer satisfaction.

Encourage customer reviews and feedback — Help generate more reviews by encouraging satisfied customers to leave reviews and testimonials on your website and review platforms. Be sure to thank customers when they leave a review.

Establish a consistent online brand — Maintain consistent branding across all online platforms. Use your logo, brand colors, and tone of voice consistently to create a strong brand identity.

Promote Your Appliance Repair Business With Hibu
Digital marketing provides immense opportunities for appliance repair businesses to connect with potential customers and boost their growth. By implementing these five key strategies — building an engaging website, focusing on local SEO, utilizing PPC advertising, leveraging content marketing, and managing your online reputation — you can effectively promote your appliance repair services, stand out from the competition, and attract a steady stream of customers.
Of course, there's an easy way to put these digital marketing strategies to work growing your Appliance Repair business — just partner with Hibu and see how we can help your business grow online! Call 877-237-6120 or fill out our Get Started form for a free consultation.